For new dancers wishing to join our program, a class placement "audition" may be necessary. All returning students are evaluated annually for class placement.
For our students who reach an intermediate level we offer many other educational and performance opportunities including;
attending workshops
master classes with guest instructors
additional routines in our annual performance
audition opportunities to perform with our ballet company
and much more...

Our advanced students may also be selected for;
our award winning competitive dance team
master workshops
assistants for classes
rehearsal coaches
elite programs offered by national dance organizations
and much more...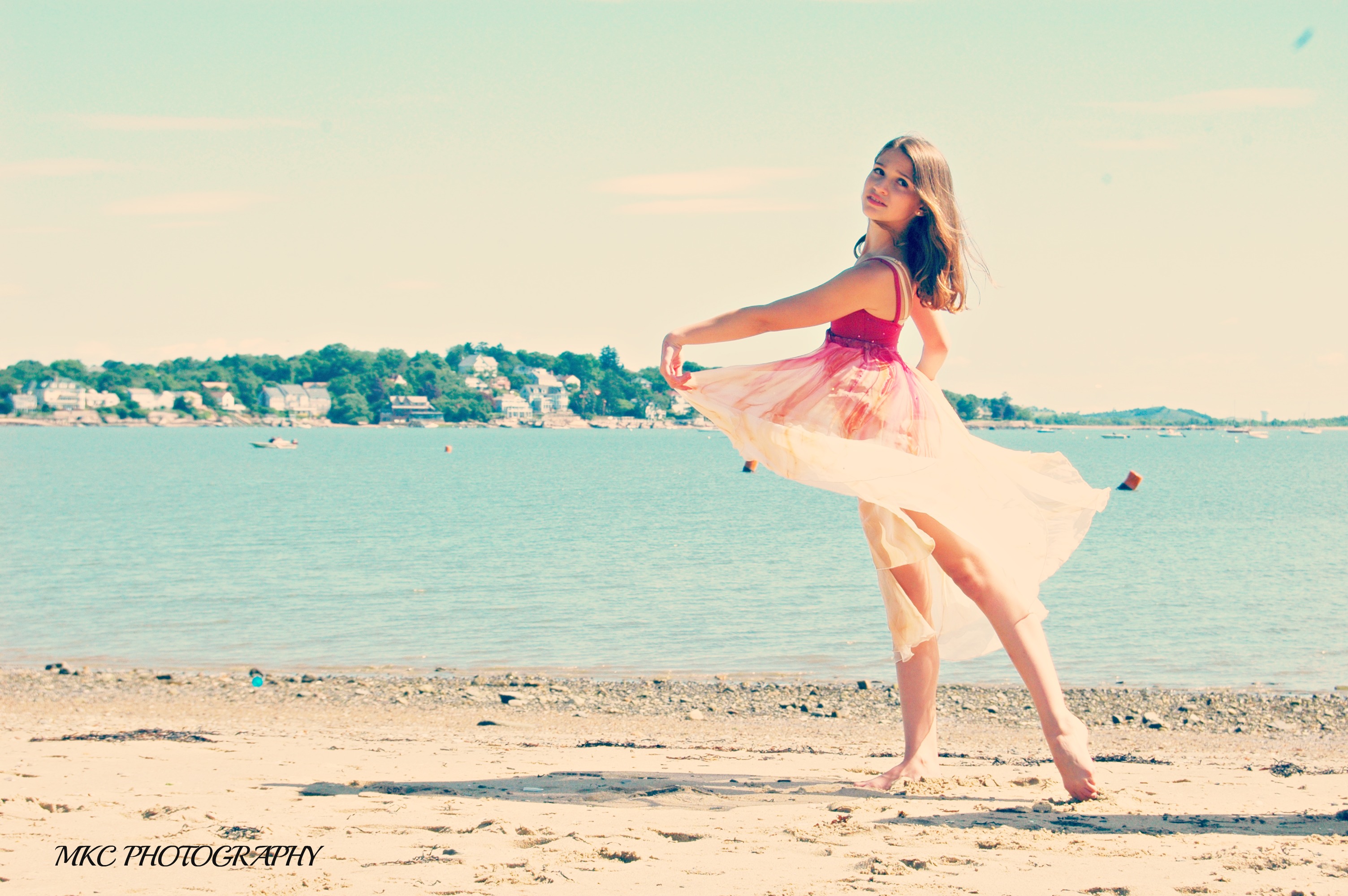 Melissa Kelley's
DANCE STUDIO OF BRAINTREE, LLC

VACATION DAYS FOR 2012-2013

THE STUDIO WILL BE CLOSED ON THE FOLLOWING DAYS
**SNOW DAYS, CALL THE STUDIO AND CHECK THE MACHINE PERIODICALLY OR CHECK OUR WEB SITE 1 HOUR PRIOR TO CLASS. WE USUALLY FOLLOW THE BRAINTREE PUBLIC SCHOOL SYSTEMS, HOWEVER, THERE ARE TIMES WHEN SNOW IS WORSE IN LATER PART OF THE DAY SO WE MAY CANCEL. It is best to call the studio before heading to class and check the message we leave – do not just call early in the morning for afternoon classes – please check before you leave for class.**
OCTOBER 2012:
MONDAY OCTOBER 8TH………………………..…………...COLUMBUS DAY
WEDNESDAY OCTOBER 31ST ……………………………..…….HALLOWEEN
( A MAKE UP CLASS WILL BE SCHEDULED FOR THIS WEEK )

NOVEMBER 2012:
WEDENSDAY NOVEMBER 21ST –SUNDAY 25th…….......THANKSGIVING WEEK

DECEMBER 2012:
FROM 5:30 WEDNESDAY 5TH –SUNDAY 9TH ………….....NUTCRACKER
(classes that meet on Thursday Dec.8th are encouraged to come on the 7th at 3:30-5:30 for a make up class)
DECEMBER 21ST -JANUARY 6TH ……………………………CHRISTMAS/HOLDAY
(CLASSES WILL RESUME ON MONDAY JANUARY 7TH )

JANUARY 2013:
MONDAY JANUARY 21ST …………………………………..MARTIN L. KING DAY

FEBRUARY 2013:
CLOSED FORSCHOOL VACATION WEEK…….. SAME AS BRAINTREE PUBLIC SCHOOLS

MARCH 2013:
NO DATES AS OF RIGHT NOW…………………………………………………..

APRIL 2013:
CLOSED FOR SCHOOL VACATION WEEK… …. SAME AS BRAINTREE PUBLIC SCHOOLS
REHEARSALS FOR SPECIAL ROUTINES MAY TAKE PLACE

MAY 2013:
WE WILL SEND NOTICES HOME FOR DATES THAT EFFECT THIS MONTH DUE TO OUR ANNUAL RECITAL

*** WE TYPICALLY DO NOT CANCEL CLASSES FOR REASONS OTHER THAN SEVERE WEATHER HOWEVER IN ANY EVENT THAT A CLASS IS CANCELLED BY A PARTICULAR TEACHER AND A SUBSTITUTE IS NOT AVAILABLE, WE WILL SCHEDULE A MAKE UP CLASS THAT WILL BE AVAILABLE TO THE DANCERS- FOR BAD WEATHER CANCELLATIONS WE ARE NOT RESPONSIBLE FOR MAKE UP CLASSES AS THE WEATHER IS BEYOND OUR CONTROL ***
(ALL MAKE UP CLASSES MAY BE TAKEN WHEN OFFERED. ADDITIONAL MAKE UP CLASSES WILL NTO BE SCHEDULED FOR THOSE WHO CANNOT ATTEND THE DATE PROVIDED)
If in any case, your religious beliefs require you miss a class that we have not cancelled for holiday observation, please know we respect such a day. Also for private school children, we honor your school vacation week if different from public schools and will not consider it an absence for regular classes. This statement does not apply to any extra or additional special classes or rehearsals where attendance is mandatory for all.
2012-2013 PARENT CLASS OBSERVATION DATE

Week of November 5TH – 9TH
Observation for the Hip Hop classes will take place Nov. 12th and 13th

(REGULAR CLASSES ONLY- DOES NOT INCLUDE ANY NUTCRACKER OR SPECIAL REHEARSALS OR ADDITIONAL CLASSES)
Observation week is for moms and dads only. If in the case that a parent cannot attend then whoever brings the dancer to class may observe as long as they are an adult. There just is not enough room for mom, dad and other family or friends which is why we limit the number to 2 people per dancer and we prefer they be the parents
THIS DATE IS TO GIVE THE PARENTS A CHANCE TO VIEW THEIR CHILD'S PROGRESS AND SEE WHAT THEY ARE LEARNING IN DANCE CLASS. THE CHILDREN LOOK FORWARD TO THIS TIME EACH YEAR TO "SHOW OFF" HOW WELL THEY ARE DOING. IT IS ALSO IMPORTANT FOR THE PARENTS TO VIEW THE CLASSES SO THAT IF THE NEED ARISES TO DISCUSS ANY PROBLEMS OR STRUGGLES YOUR CHILD MAY BE HAVING IN CLASS, YOU ARE WELL AWARE OF THE STRUCTURE AND EDUCATION GOING ON IN CLASS.
DISCLOSURE: YOU MAY TAKE PICTURES AND VIDEOTAPE THE OBSERVATION WEEK HOWEVER, THE PICTURES AND VIDEO CAN ONLY BE OF YOUR OWN CHILD. ANY RECORDINGS OR PHOTOS OF THE DANCER ARE TO BE USED SOLEY FOR YOUR OWN PERSONAL FAMILY USE AND NOT FOR DISPLAY ON WEB SITES SUCH AS BUT NOT LIMITED TO FACEBOOK, YOU TUBE, MY SPACE ETC OR ANY OTHER FORM OF PUBLIC DISPLAY.
FOOD AND DRINKS ARE NOT ALLOWED AT OBSERVATION SO PLEASE LEAVE YOUR COFFEE IN THE CAR.
OTHER CHILDREN ARE NOT ALLOWED AT OBSERVATION UNLESS THEY ARE A DANCER WHO HAS A CLASS FOLLOWING THEIR OWN SIBLING. PLEASE ARRANGE FOR BABYSITTERS
Observation week is a week for you, the parent , to see what is happening in class and to watch your child's progress as well as know what is going on so if you have questions during the year you have seen a little of what we do at the studio. It is the end of the year recital that all family and friends can witness our exciting achievements from the entire year.
2012- 2013 FEES FOR THE SEASON
classes begin MONDAY SEPTEMBER 10TH
Please make note of due dates. It is up to you to make sure payments are made on time or you will be charged late fees or your child could be removed from class.
NAME:_____** this is an example of our payment policy- each student will receive this form once registration is complete__
PRIOR TO FIRST CLASS FIRST TUITION PAYMENT $___________
(INCLUDES $25.00 REGISTRATION FEE)
SEPTEMBER FIRST COSTUME PAYMENT DUE $___________
(DUE BY SEPT. 15TH)
OCTOBER SECOND TUITION PAYMENT IS DUE $___________
(DUE THE FIRST WEEK OF CLASSES)
NOVEMBER SECOND COSTUME PAYMENT DUE $___________
(DUE BY NOV. 15TH)
DECEMBER THIRD TUITION PAYMENT IS DUE $___________
(DUE FIRST WEEK OF CLASSES)
JANUARY FINAL COSTUME BALANCE DUE $ TBA_____
(DUE BY JAN. 15TH)
FEBRUARY FOURTH TUITION PAYMENT DUE $___________
(DUE FIRST WEEK OF CLASSES)
APRIL FINAL TUITION PAYMENT DUE $___________
(DUE FIRST WEEK OF CLASSES)
All payments can be made in cash or check to Melissa Kelley Clark or Dance Studio of Braintree.
We will not accept checks made out to anything or anyone else so please learn the name of your studio or dance teacher before writing checks. A $10.00 per week late fee is charged for late tuition.
TUITION IS DUE ON THE FIRST DAY OF YOUR CLASSES OF THE WEEK
A $ 25.00 fee is charged for all returned checks. A $25.00 late fee is charged for any final costume balance not paid by the due date (Jan. 15th)
Thank you in advance for making timely payments.
At any time, you can mail payments to : 850 Washington St, Abington, MA 02351 if you think you may not be able to make payment in person at the studio. This location is for mailings only as it is the directors home. Please do not drop things off at this address- it is for mail only.
The studio is working on finding the best possible way of accepting credit card payments that will work for us. When we are able to accept credit cards we will alert you and add that option for payments on classes, tickets, dancewear and costumes.
Melissa Kelley's DANCE STUDIO OF BRAINTREE, LLC

WE ARE LOACTED AT 435 WASHINGTON STREET BRAINTREE, MA 02184
INSIDE THE AMERICAN LEGION POST 86
**CLASSES BEGIN MONDAY SEPTEMBER 13TH, 2010**
OUR MAILING ADDRESS IS: 850 WASHINGTON STREET ABINGTON, MA 02351
OUR MAILING ADDRESS IS NOT USED FOR ANY OTHER BUISNESS
INCLUDING PHONE CALLS TO THAT ADDRESS- Please refrain from dropping anything off at this address as well- thank you.
How to contact us besides at the studio: (telephone) 781-380-8856 / (email) MELKELL2000@AOL.COM
(web site) WWW.DANCESTUDIOOFBRAINTREE.COM
Melissa Kelley's Dance Studio Of Braintree, LLC
DRESS CODE 2012-2013
OUR DRESS CODE
Each class does have a specific dress code. All items are available for purchase at the studio
Hair: Hair is expected to be in a bun at all times in all classes.
Students with shorter hair unable to be pulled into a bun must have it completely off the face and neck. Jewelry may not be worn at any time while taking dance class.

For your conveince, the studio now offers all dance dress code items and will be available to do fittings prior to the opening of the dance season and then throughout the year. Items for classes must be purchased at DSOB.
Items will not always be kept in stock so always allow time for orders to be placed and shipped to us.

During the season, if your child will need new shoes it is best to call us and schedule a time to come in for a fitting when Melissa may be available. To ask us to fit shoes during a class time is NOT POSSIBLE as it will take time away from the class and the lesson planned for that day.
RECITAL
Our tentative date for the 2013 recital which involved all students is:
Dress rehearsal Friday May 10th
Performance Saturday May 11th
We are not yet sure on times for the actual performance and will need to evaluate ticket availability before deciding if we will host one or two performances.
Our own, Braintree Ballet Company will present
The Nutcracker
Right here in Braintree…. Don't miss out if your child is not in it…… come see why so many have made this an annual tradition for their family!
Dates are: December 8thth 2pm and 7pm and December 9th 2pm
All DSOB families are invited to take advantage of buying tickets before the public. More information will be released soon!
ALL PERFORMANCES FOR DSOB DRESS REHEARSASL AND SHOWS AT ARE EAST MIDDLE SCHOOL BRAINTREE UNLESS OTHERWSIE NOTED.
COSTUME DEPOSITS/ PAYMENTS
NEW FOR 2013
What are costumes? These are the decorated, professionally made items used for our end of the year recital. They are not used in class- dress code items are dancewear items not costumes.
How many costumes will my child need? One per style of dance enrolled in. So if taking tap and ballet then 2 costumes will need to be purchased. (For older classes, jazz may also require an additional costume for a lyrical routine as well)
Where do we get the costumes? The studio will measure your child and order costumes in December. Only the teachers may choose costumes which are needed for their choreography. Size charts are used to order costumes and the dancer/parent is responsible for any additional alterations needed. Size charts used by companies are not custom sizes- they are numbered sizes so in some cases minor alterations may need to be made.
Do we, the dancers/parents, pay for costumes? Yes and they are yours to keep after the show.
Is there a payment plan to help? Yes…….
Costumes fees will be broken into 3 payments > 1/3 of the estimated cost will be billed in September then another in November then the final balance in January. The final balance may reflect any additional items the costumes require such as props or headpieces/accessories that do not come with the costume and also the cost for tights will be added at that time.
Costume fees are based on….: CHILD COSTUMES INCLUDE ALL DANCERS WHO MEASURE EXTAR SMALL CHILD, SMALL CHILD, INTERMEDIATE CHILD OR MEDIUM CHILD BASED ON DIFFERENT SIZING CHARTS USED BY THE COMPANIES WHO MAKE THE COSTUMES. ALL LARGE CHILD SIZES AND UP INTO ADULT SIZE CHARTS WILL FALL INTO THE TEEN/ADULT CATEGORY DUE TO HOW THE COMPANIES PRICE SUCH COSTUMES.
If you have any questions about costume payments or costumes please call us!!!! 781-380-8856




A complete package of studio information/tuition rates can be mailed to you by request.

Additional studio information is sent with completion of registration.
For class cancellations due to bad weather call the studio and listen to the message. The message will notify you of the status of your class within 1 hour prior to class start time.
you may also view our class cancellation page ... click here